SWTOR Liberator of Ilum Location Guide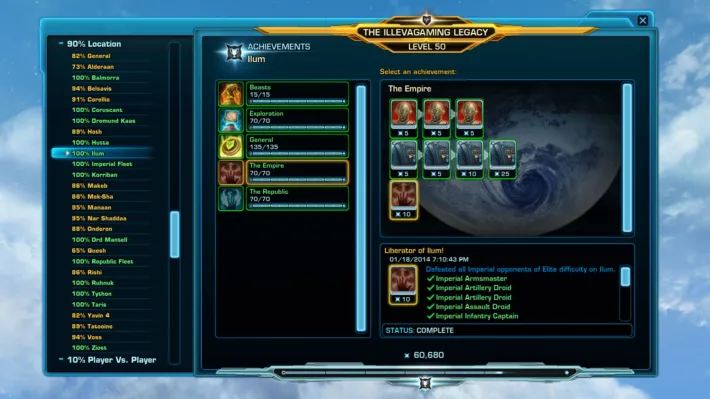 This guide will help you locate all 14 Elite Targets on Ilum that are part of the Liberator of Ilum achievement.
The Achievement can be found in your Legacy (Y) > Location > Ilum > General.
#3 Imperial Artillery Droid
The Imperial Artillery Droid is an Elite Opponent that only spawns when you attack the NPC's at the Imperial Base Camp.