SWTOR Galactic Loremaster Achievement Guides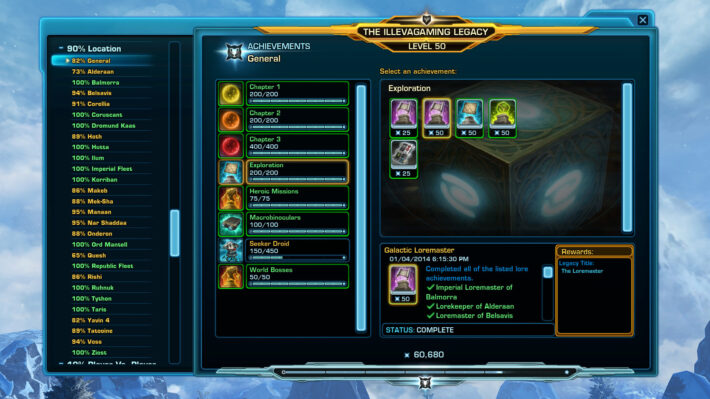 The complete and ultimate guide to every bestiary lore object in SWTOR!
You can earn and show off your dedication with the epic Legacy Title "The Loremaster" in Star Wars: The Old Republic by scouting the Galaxy for obscure and powerful knowledge. Each planet will have many Codex Entries, both obvious and hidden.
The planets listed below are all part of the Galactic Loremaster achievement.
The Achievement can be found in your Legacy (Y) > Location > General > Exploration.