SWTOR 7.3 Interpreter's Retreat Exploration Guide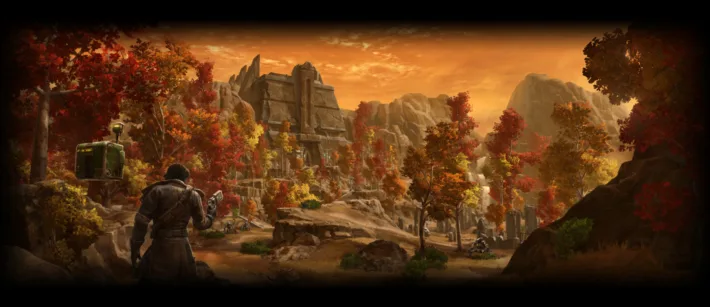 The Daily Area of Voss: Interpreter's Retreat has been added to Game Update 7.3 in Star Wars: The Old Republic along with many new achievements. This guide will help you with each of the Exploration Achievements.
The Achievement can be found in your Legacy (Y) > Location > Voss: Interpreter's Retreat > Exploration.
Curse You, Czerka Mercs!
Exploring the Daily Area of Voss: Interpreter's Retreat you will occationally be ambushed by Czerka Infiltrators. You have to defeat 15 for the "Curse You, Czerka Mercs!" achievement. These Infiltrators seem to be spawning at random, but there are confirmed spawn locations. Happy hunting!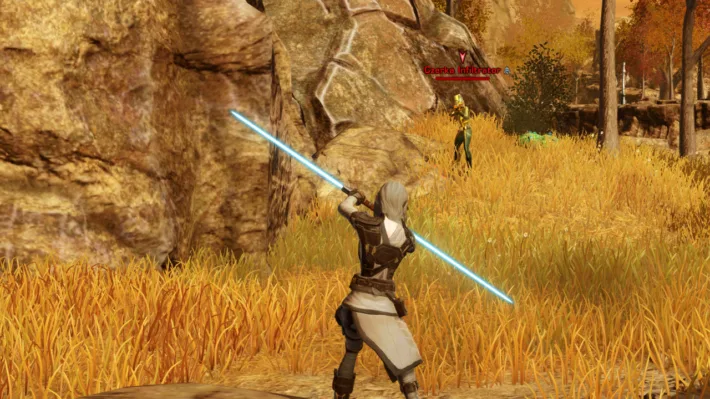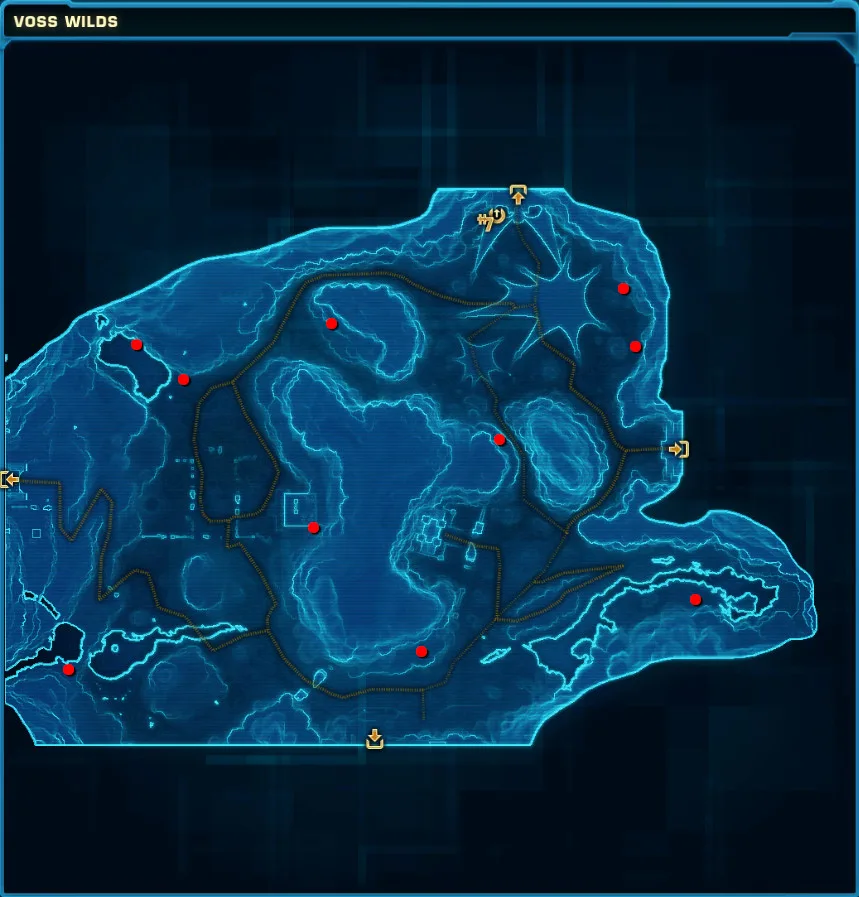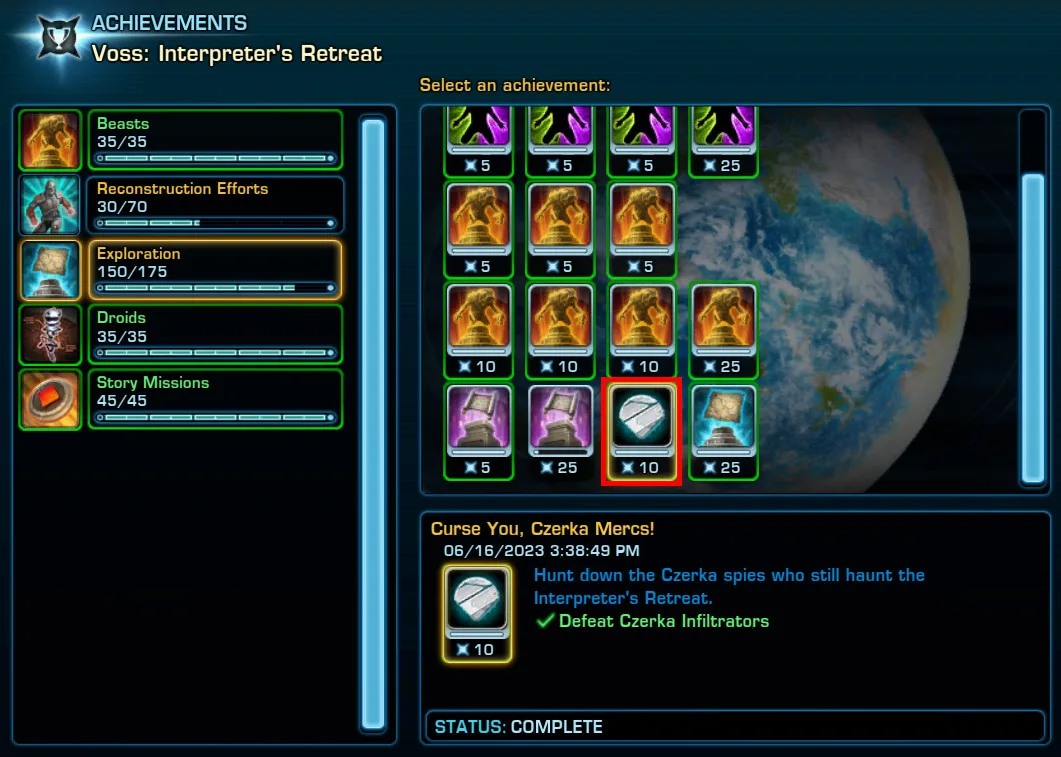 Rest and Restoration
Even the busiest of heroes need to some times take a moment to just enjoy the weather, have some good food and take in the view. For the "Rest and Restoration" achievement, you have to Assemble the Perfect Picnic and then enjoy it. This achievement requires you to start the 7.3 story - Old Wounds.
First you have to pick up a bottle of Fermented Rhudik Tea. You will find these at any table at the Interpreter's Retreat camp.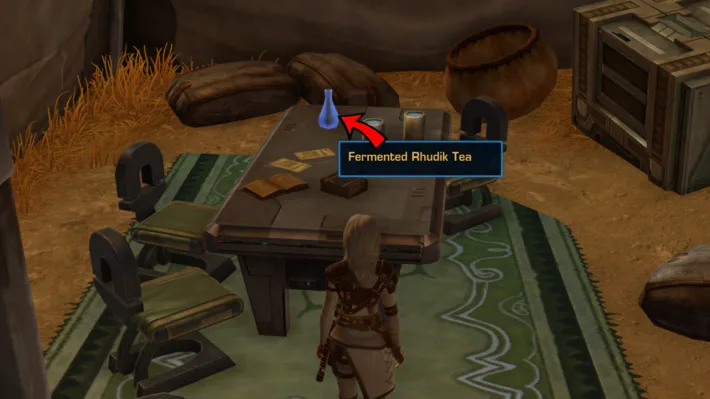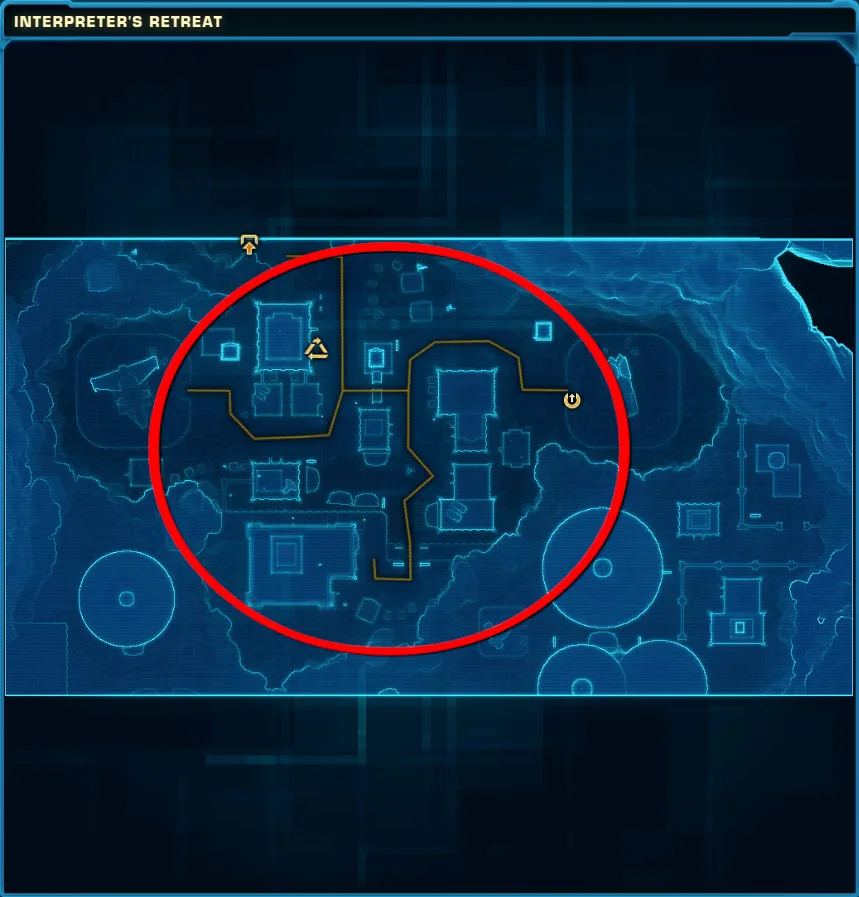 Then you have to pick up an Abandoned Order in the Gormak Work Camp Cantina. You can only enter the Cantina once a day for the Daily Mission A Cantina in Crisis, which will not be available until you reach the "Aiding Efforts" part of the 7.3 - Old Wounds storyline.
Note: While you are here, you might as well pick up the Discarded Vorantisteak for the He's Just a Little Guy achievement.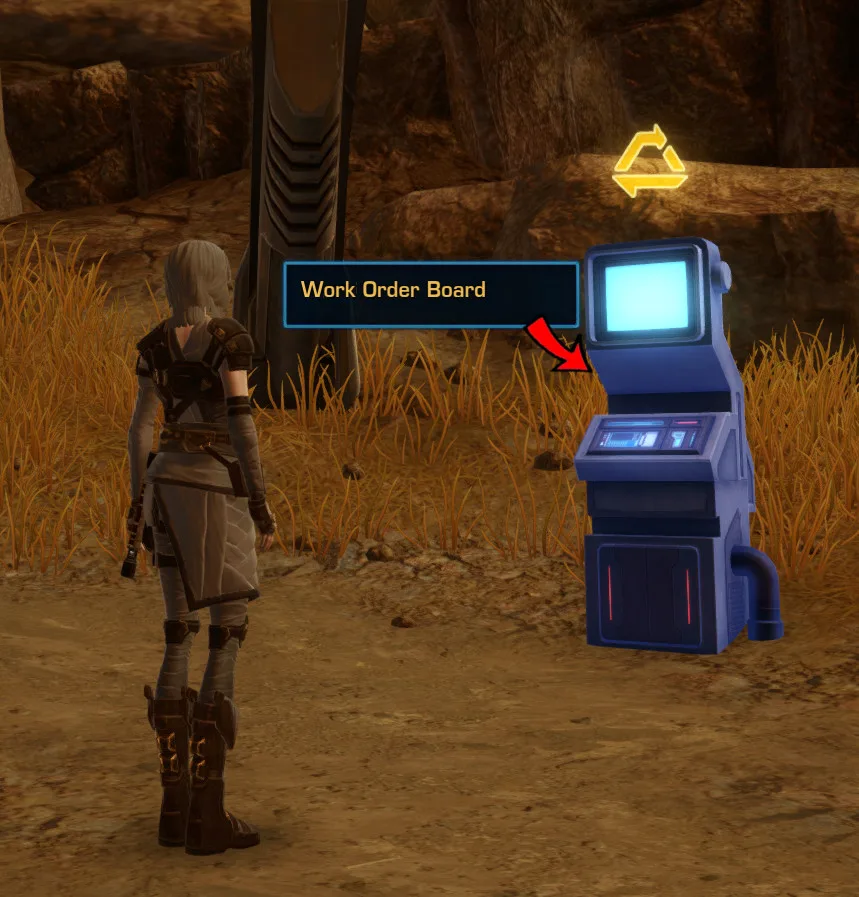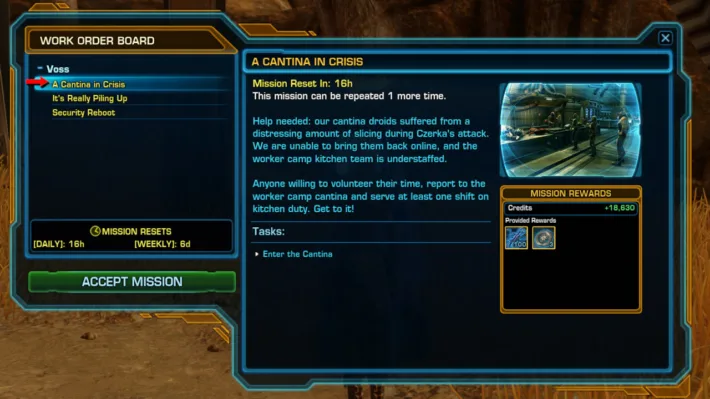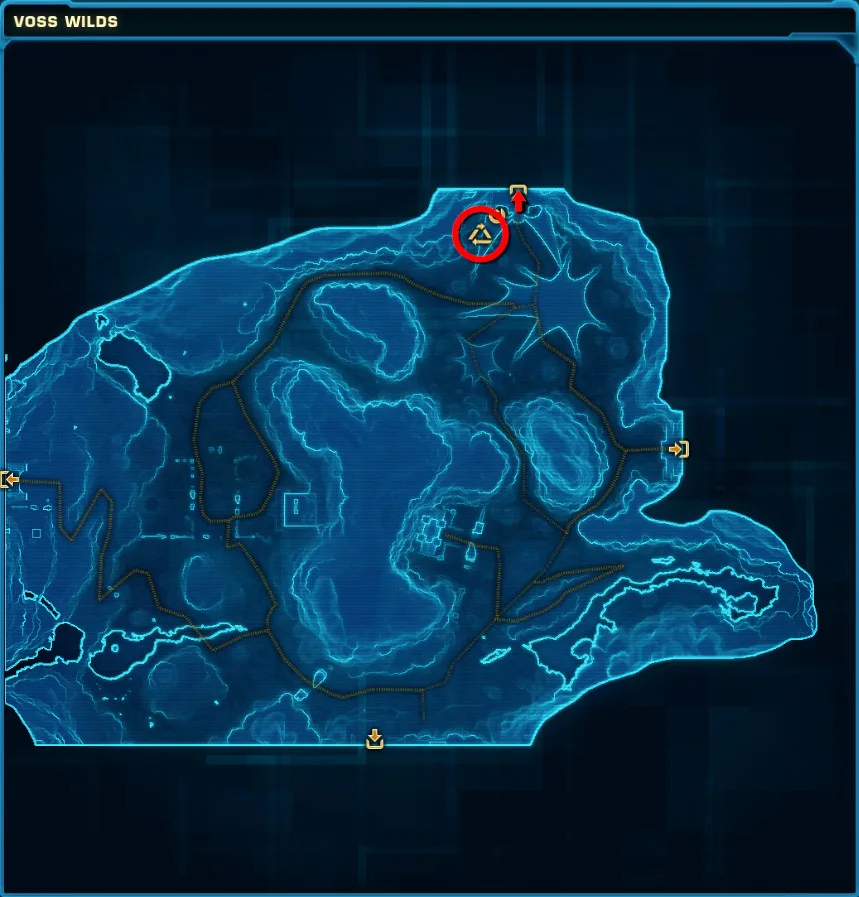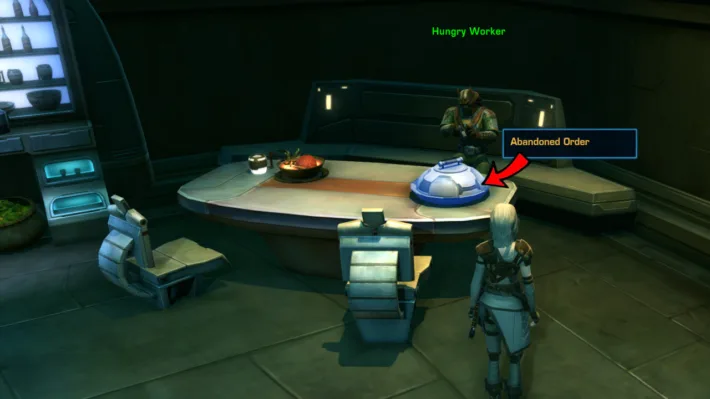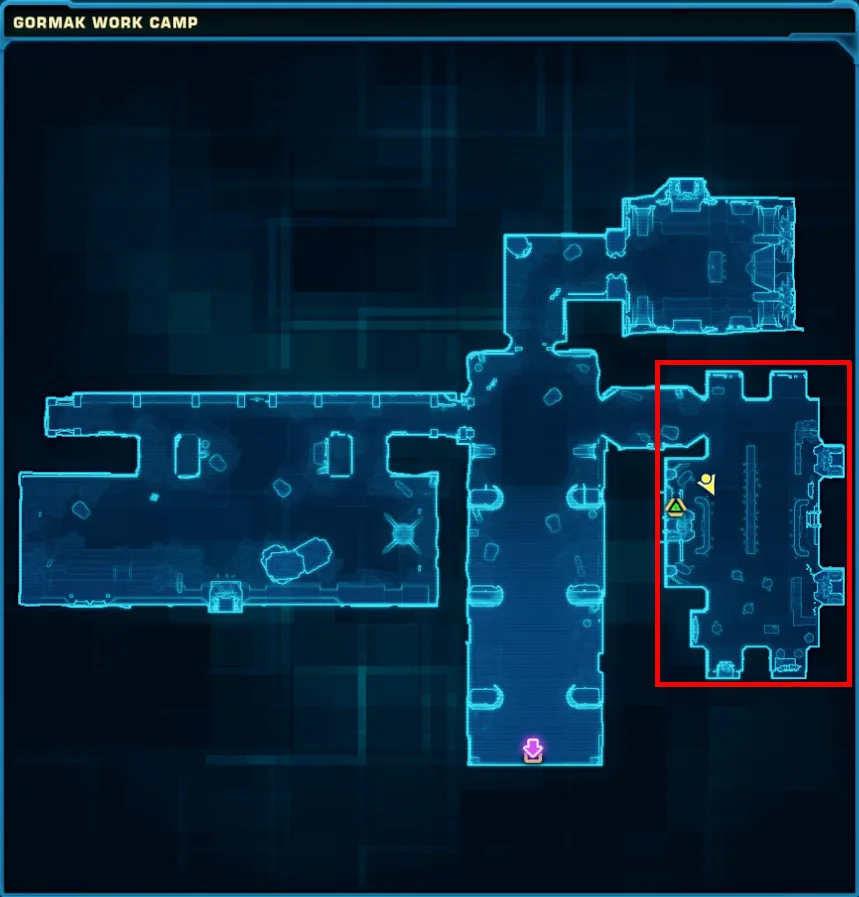 Combine the two items in your inventory by right-clicking one of them, combining them into a single item - A Lovely Picnic.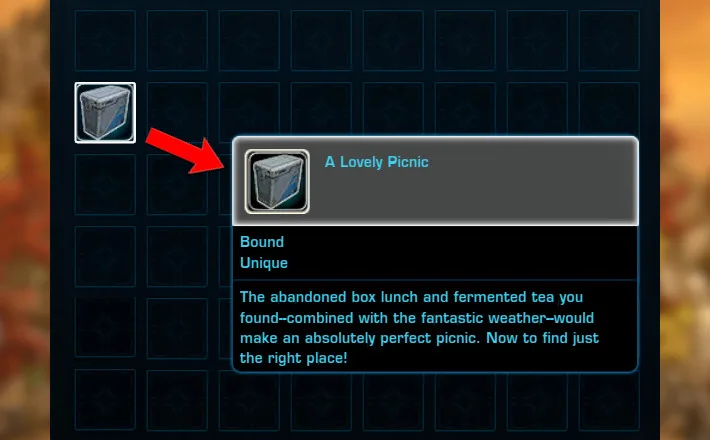 Go to the terrace next to the waterfall north of the entrance to the Shrine of Contemplation, defeat the two droids that will be in your way, then click the Temporary Ability that will pop up called Enjoy a Picnic. This can be repeated, but doesn't do anything other than letting you enjoy a moment to yourself and possibly your favourite companion.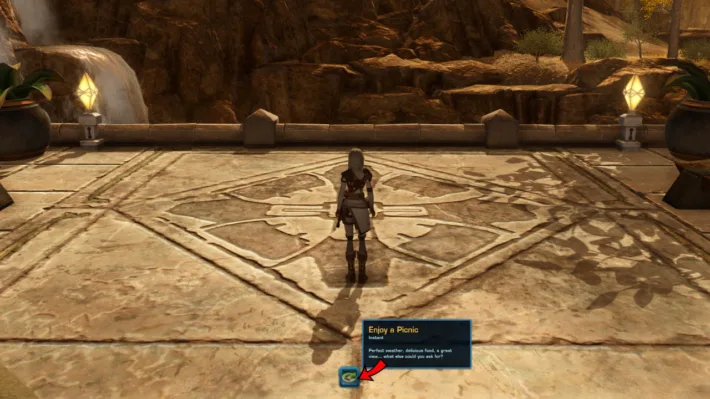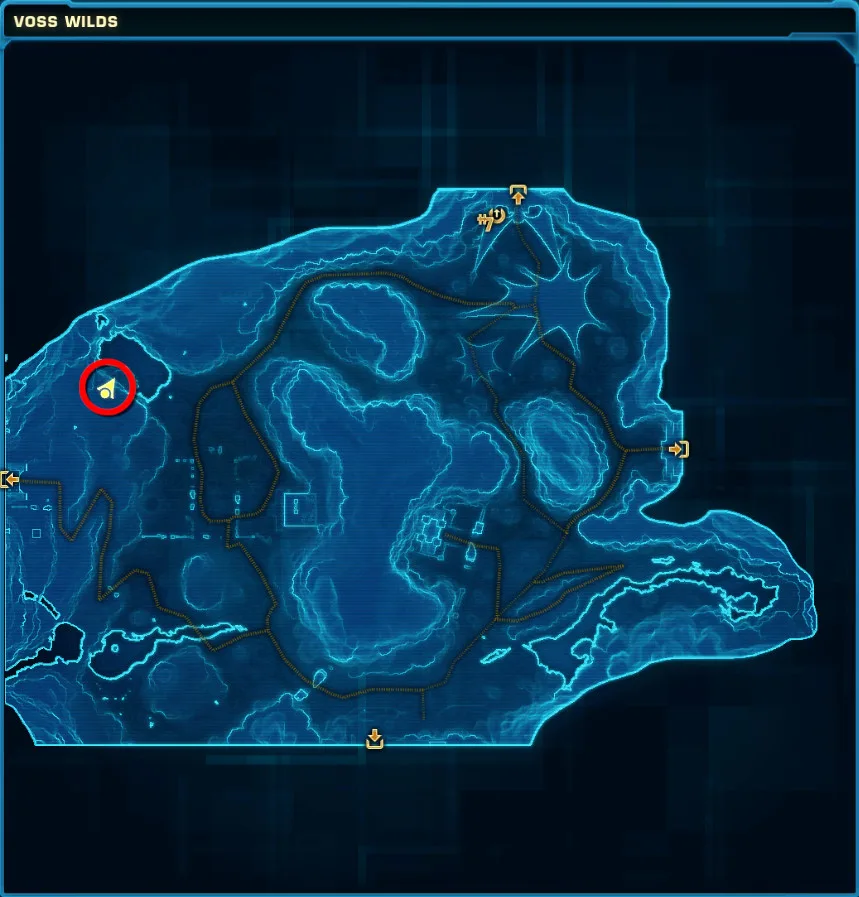 This will grant you the hidden Rest and Restoration achievement, as well as it will unlock a special decoration from the Specialty Nutrient Vendor in Interpreter's Retreat.