SWTOR Ilum Purple Mastery Datacron Location Guide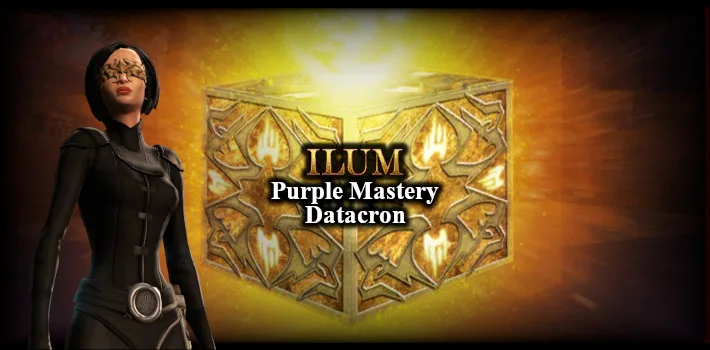 The Purple Mastery Datacron increases your aptitude in combat, allowing you to do more damage. It will grant you Mastery +4 to your permanent stats along with codex: Galactic History 87: A Wayward Apprentice. There are 5 Datacrons in total located on the planet of Ilum.
Datacrons are collectables scattered around the galaxy in Star Wars: The Old Republic. Each Datacron contributes towards your Legacy's passive stats permanently. Furthermore, they also provide interesting Lore and Codex Entries about the Old Republic era.
Starting coordinates: 961, -1018.
This Datacron is located in a crystal cave in the very north of the Ilum map.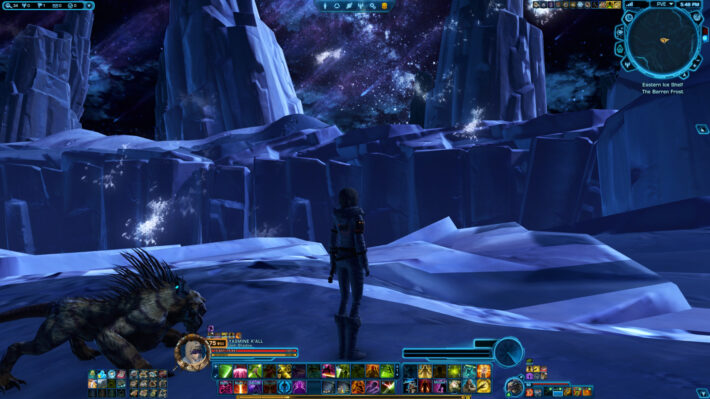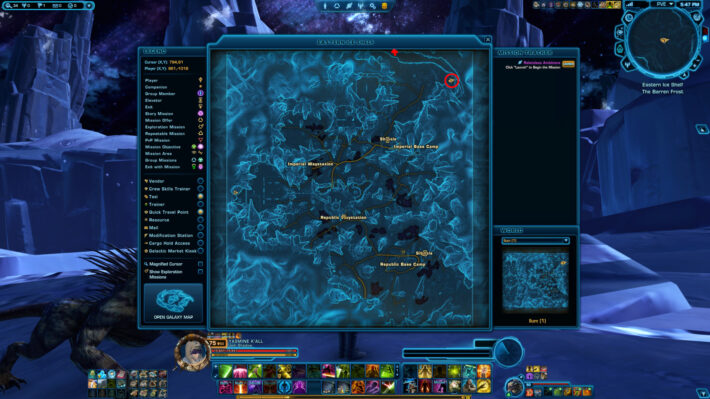 Climb down the ice to the canyon. Do not drop all the way down.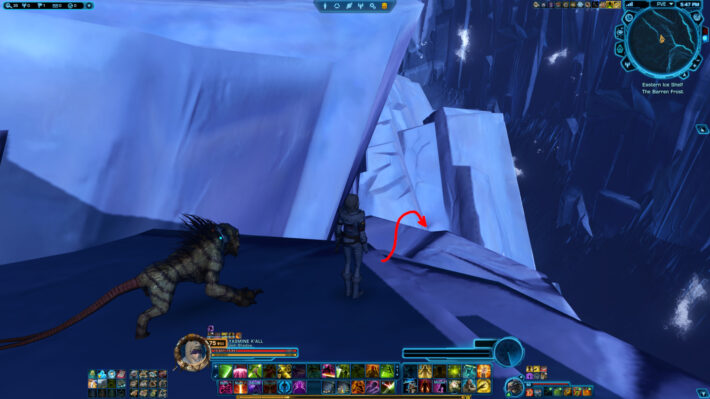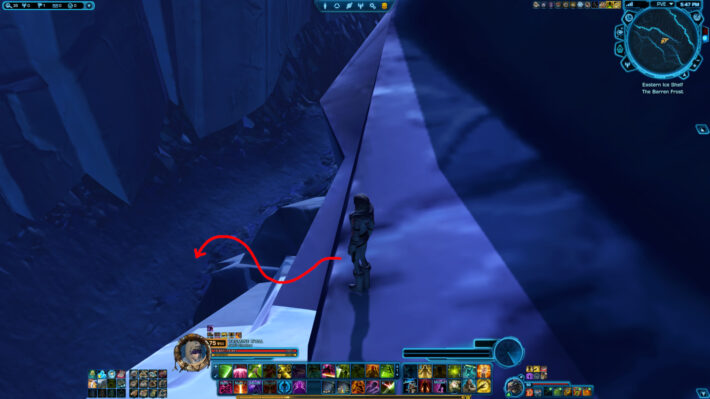 Go left and follow the canyon to the end past a few packs of enemies. They are easy enough to avoid or outrun.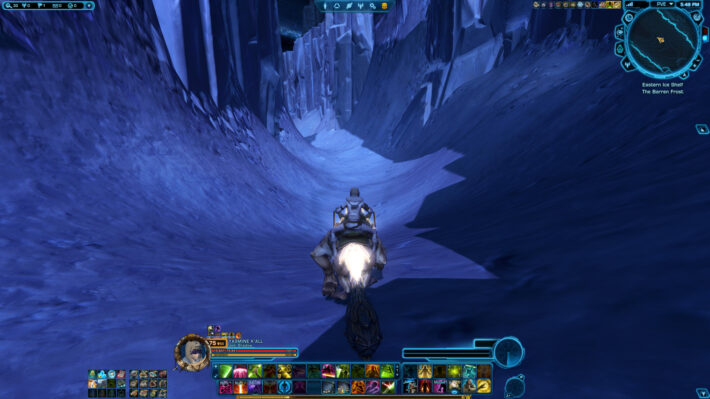 Turn right at the end and enter the crystal cave.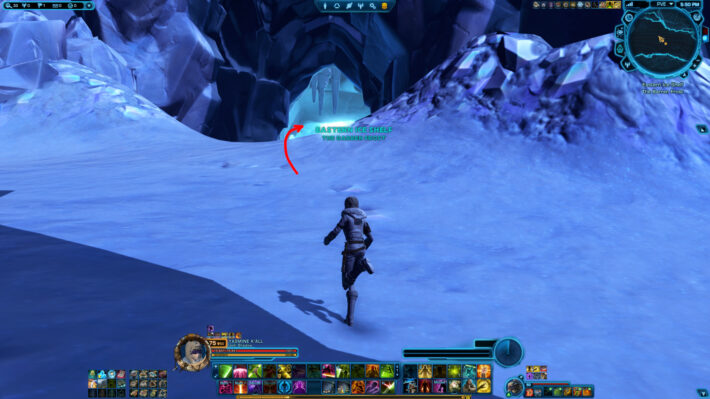 Run straight ahead, past the Champion named The Crystal Eater, which is part of the Ilum's Most Wanted achievement. The Datacron is located behind the crystal specked pillar.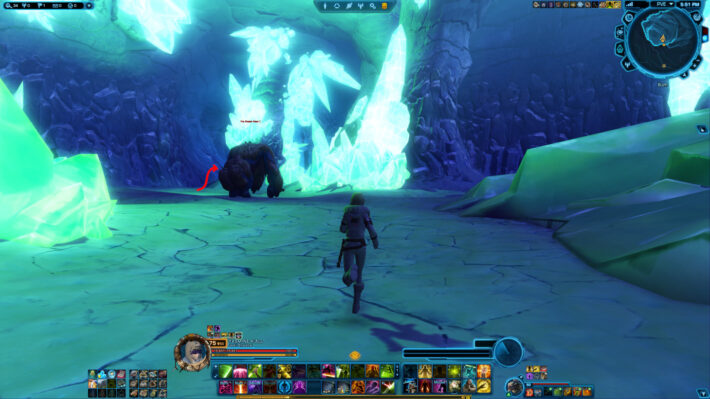 This will grant you Endurance +4 to your permanent stats along with the codex: Galactic History 87: A Wayward Apprentice.
This datacron holds unheard of power and knowledge collected by an ancient race. You access its power and discover writings which are clearly only one small piece of a massive galactic history:
The Sith Empire was founded on absolute obedience. As the war between the Republic and the Empire raged, however, the Emperor sent out an order: His apprentice, Exal Kressh, had abandoned her duties and disappeared, and for this treachery she was to be destroyed.
The Dark Council dispatched the young Sith Teneb Kel to hunt Exal Kressh. He followed her to Lenico, where a vision showed him the Emperor's true plans; plans Exal had rebelled against. As a Republic fleet used information supplied by Exal to attack Korriban, Teneb Kel and Exal Kressh clashed in Korriban's tombs. With the help of his slave Qawohl, Teneb cut Exal down and the Republic attack was repelled.
Teneb Kel reported to the Dark Council and struck a bargain: make him a Darth, and he would share what he knew of the Emperor's intentions. Teneb chose the name of the guide from his vision on Lenico, Darth Thanaton.