SWTOR Balmorra (Republic) Purple Mastery Datacron Location Guide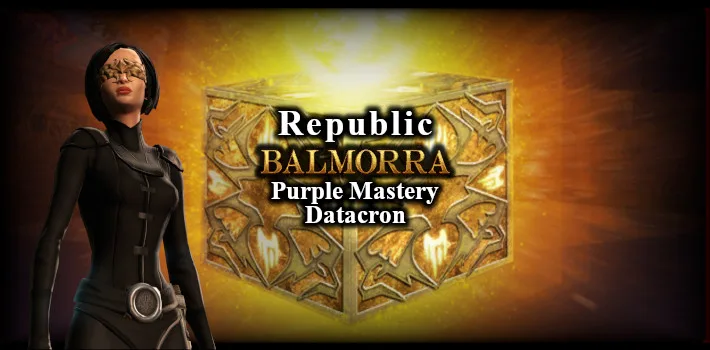 The Purple Mastery Datacron increases your aptitude in combat, allowing you to do more damage. It will grant you Mastery +4 to your permanent stats along with codex: Galactic History 55: The Ascension of Exar Kun. There are 5 Datacrons in total located on the planet of Balmorra.
Datacrons are collectables scattered around the galaxy in Star Wars: The Old Republic. Each Datacron contributes towards your Legacy's passive stats permanently. Furthermore, they also provide interesting Lore and Codex Entries about the Old Republic era.
Starting coordinates: -654, 1829.
This Datacron is located up the side of a mountain in the south-west of Gorinth Canyon. You will start by travelling directly south of Lower Markaran Outpost.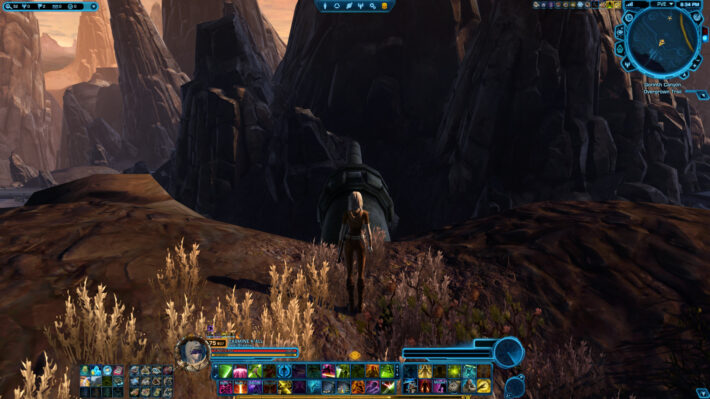 Follow the pipe to the other side and reach the mountain. Mind the drop early on.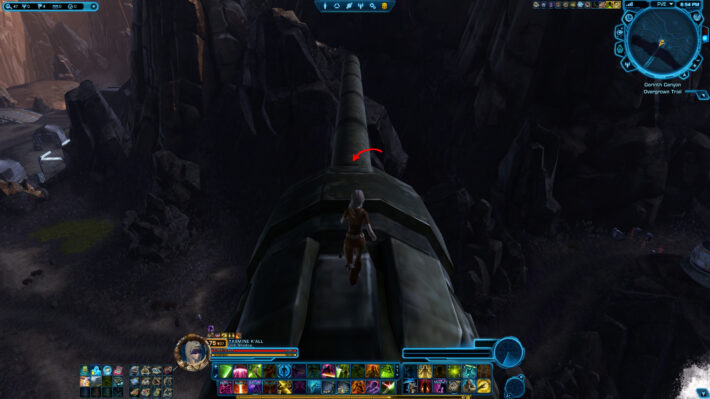 At the end of the pipe follow the path on your left and follow the path around.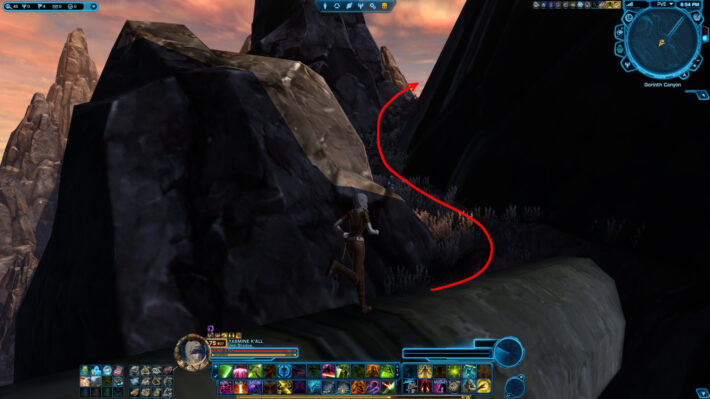 Towards the end, step onto the big flat rock.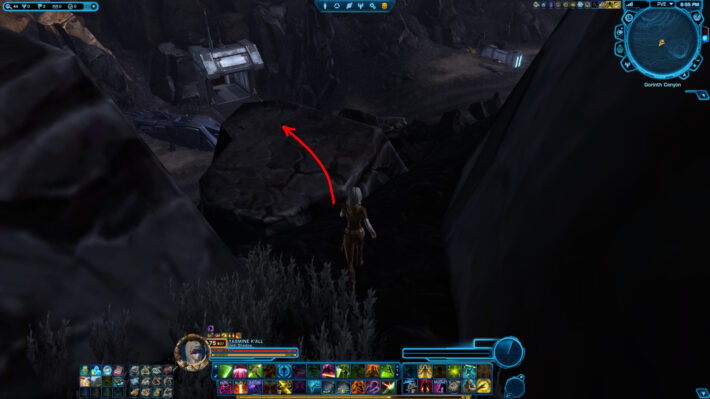 From this rock you can see the Datacron below. Simply jump from here, nothing complicated.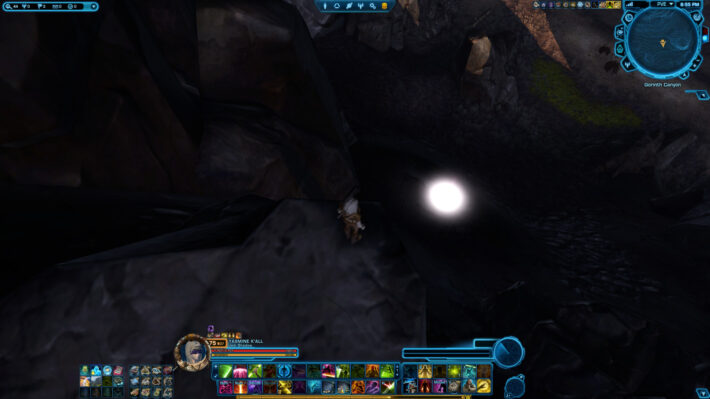 This will grant you Mastery +4 to your permanent stats along with codex: Galactic History 55: The Ascension of Exar Kun.
This datacron holds unheard of power and knowledge collected by an ancient race. You access its power and discover writings which are clearly only one small piece of a massive galactic history:
On the advice of the spirit of the Sith Lord Freedon Nadd, the fallen Jedi Exar Kun traveled to the jungle moon of Yavin Four and encountered the Massassi--the primitive servants of the dead Sith Naga Sadow. The Massassi took Exar Kun prisoner and prepared to sacrifice him to a monstrous wyrm.
Exar Kun was forced to use his growing connection to the dark side to free himself. Freedon Nadd appeared once more, congratulating his student. But Exar Kun had tired of Nadd's meddling and used his newfound strength to obliterate Nadd's spirit. Cowed, the Massassi bowed before Exar Kun as his slaves.
Exar Kun's power grew. He ordered the Massassi to build immense temples and to seek out Naga Sadow's lost battleship. He also used Sith alchemy to create horrific monsters, including terentateks that hungered for the blood of Force users. But powerful as he was, he could sense a distant rival: Ulic Qel-Droma.