SWTOR Taris (Republic) Red Mastery Datacron Location Guide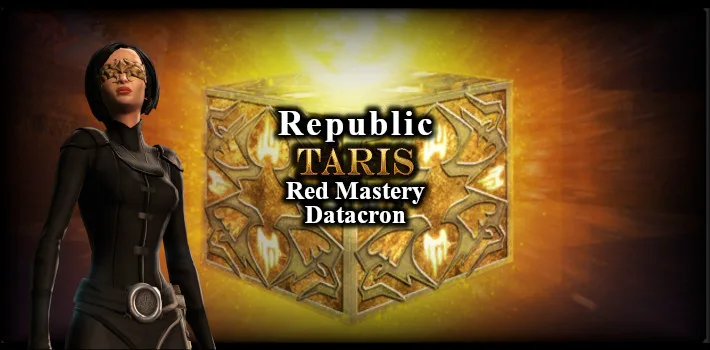 The Red Mastery Datacron increases your aptitude in combat, allowing you to do more damage. It will grant you Mastery +2 to your permanent stats along with codex: Galactic History 25: Two Rivals. There are 5 Datacrons in total located on the planet of Taris.
Datacrons are collectables scattered around the galaxy in Star Wars: The Old Republic. Each Datacron contributes towards your Legacy's passive stats permanently. Furthermore, they also provide interesting Lore and Codex Entries about the Old Republic era.
Starting coordinates: 390, 9.
This Datacron is located in the farthest end of Transport Station 5. The entrance is located in the north-west of the Tularan Marsh. This is exactly the same as the Imperial Presence Datacron version, so be sure you are on the correct faction.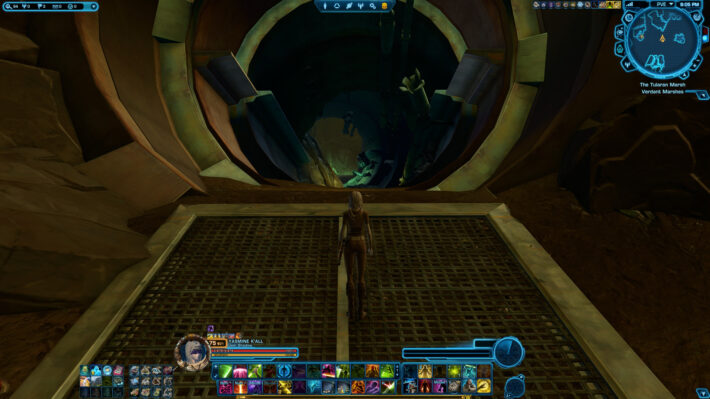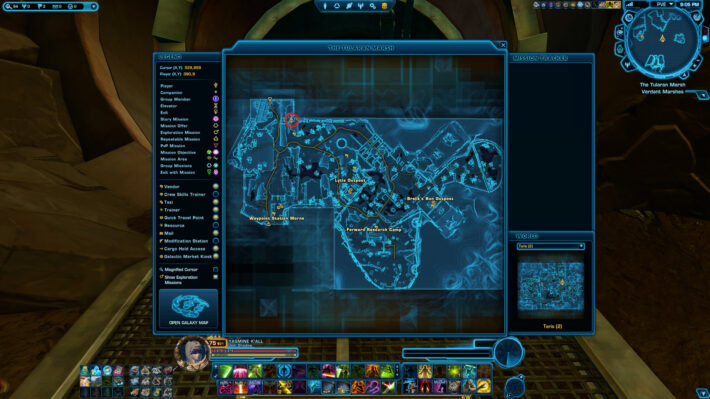 You have to get to the furthest away area of the Transport Station up in the right corner. You need to climb the broken building parts to reach the scaffolding, where the Datacron is located.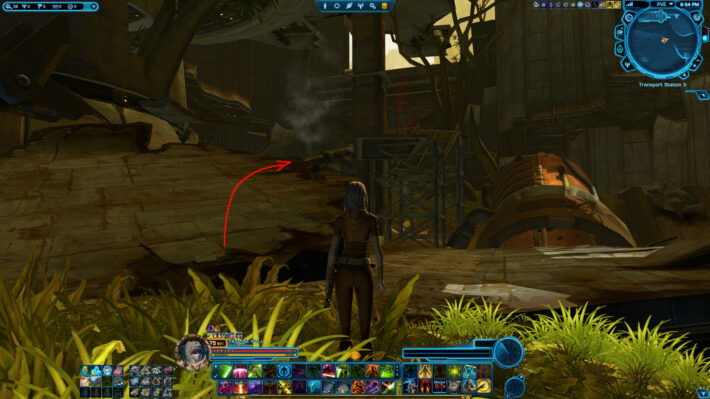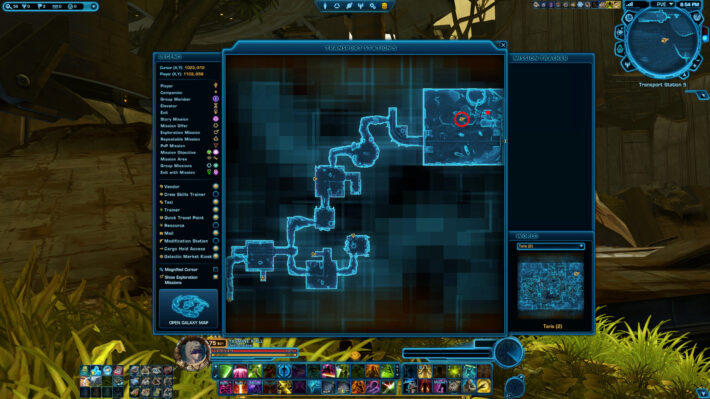 Jump to the pipe and then onwards to the scaffolding. Mind the gap.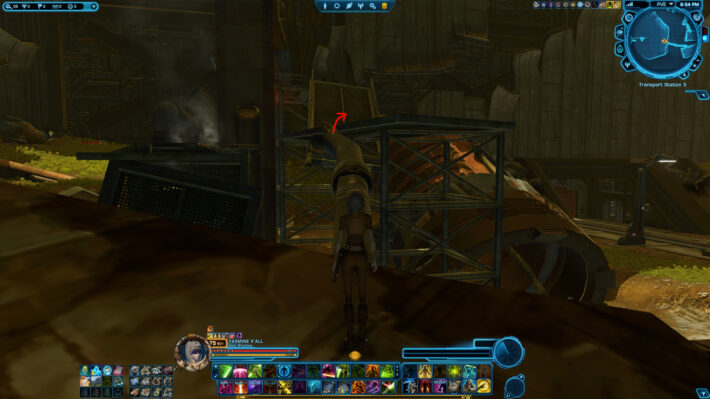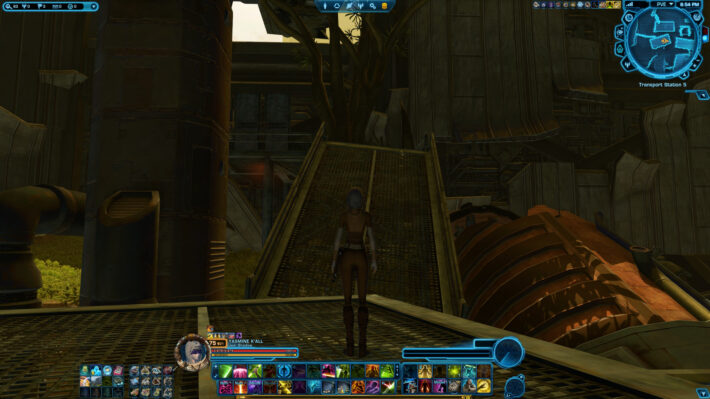 This will grant you Mastery +2 to your permanent stats along with codex: Galactic History 25: Two Rivals.
This datacron holds unheard of power and knowledge collected by an ancient race. You access its power and discover writings which are clearly only one small piece of a massive galactic history:
As the Sith Empire grew in power, few Sith inspired such fear as Marka Ragnos, a tyrant who ruled for a century. His death created a power vacuum, leaving the Sith Lords Ludo Kressh and Naga Sadow vying for supremacy.
During Marka Ragnos's funeral on Korriban, Sadow and Kressh fought a duel, each claiming he was more fit to be Dark Lord of the Sith--the then-unique title of the Empire's ultimate ruler. But the spirit of Ragnos himself appeared, claiming a golden age of the Sith was coming. Moments later, the funeral assembly was alerted: A Republic ship had been captured.
The ship belonged to two hyperspace explorers, the siblings Gav and Jori Daragon, who had stumbled on Korriban. As the Sith Council debated the Daragons' fate, Naga Sadow saw opportunity. The hyperspace routes leading to the Republic had been lost; the Daragons were his chance to rediscover them.