SWTOR Mek-Sha Red Mastery Datacron Location Guide
The Red Mastery Datacron increases your aptitude in combat, allowing you to do more damage. It will grant you Mastery +7 to your permanent stats along with codex: The Huttbreaker's Rebellion. There are 2 Datacrons in total located on the planet / asteroid of Mek-Sha.
Datacrons are collectables scattered around the galaxy in Star Wars: The Old Republic. Each Datacron contributes towards your Legacy's passive stats permanently. Furthermore, they also provide interesting Lore and Codex Entries about the Old Republic era.
Starting coordinates: 77, 3800.
The Datacron is located on a walkway far below the strip at Slugfall Cantina in the Slugfall Harbor map. This Datacron will have a few tough jumps, both in timing and the sheer length of the jumps, so I highly recommend Speeder Piloting V in your Legacy (require Legacy level 15 and Speeder Piloting IV - 1.8mill for both IV+V) for this. I struggled extremely without it.
You will start on the bridge towards Junker's Junction.
(For a cheese path, scroll to the bottom)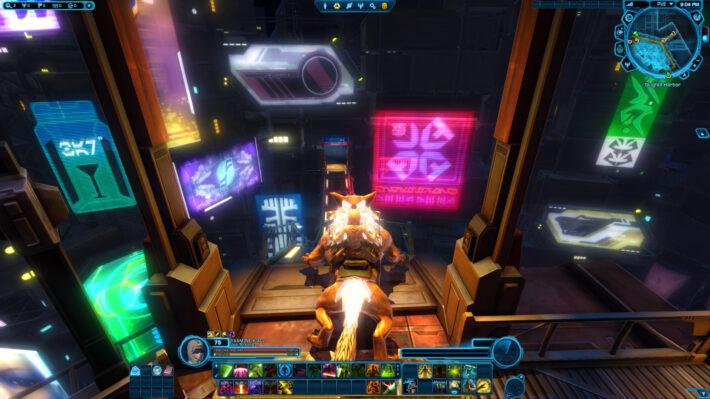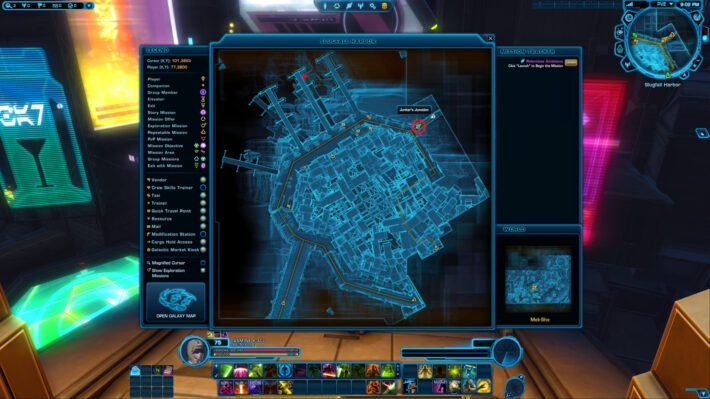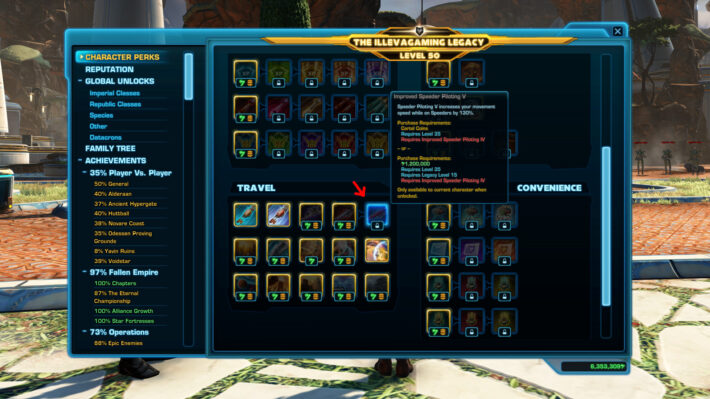 As a very colourful hologram kiosk approaches the bridge from the left and flies above it to the right, use a mount to jump on top of the kiosk as it returns over the bridge again going left.
Pro tip: Disable bloom in preferences, under the "Graphics" tab to not be blinded aboard the kiosk.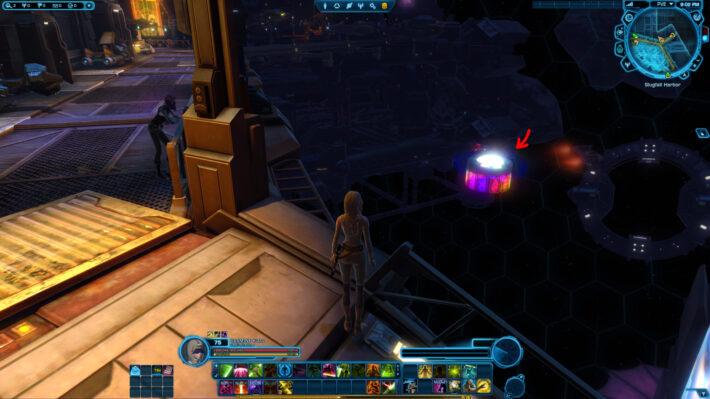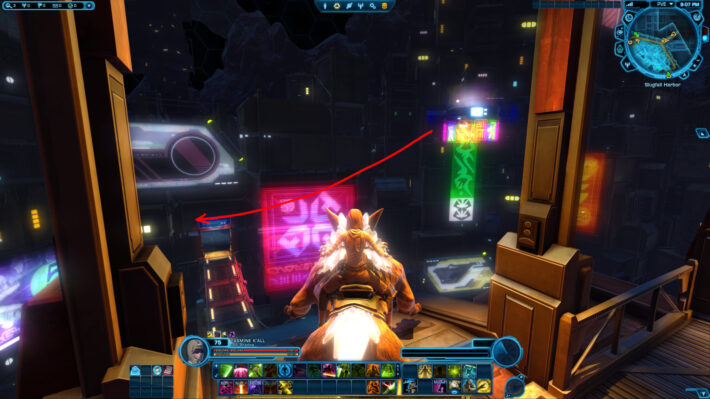 You will fly over 3 walkways, the first one being the one with the Datacron on, but do not jump off until you reach the third one with a dark blue shuttle parked at it. If you fly above another bridge, you've gone too far and you'll be kicked off. Jump to the shuttle well in advance, otherwise you will overshoot the jump massively.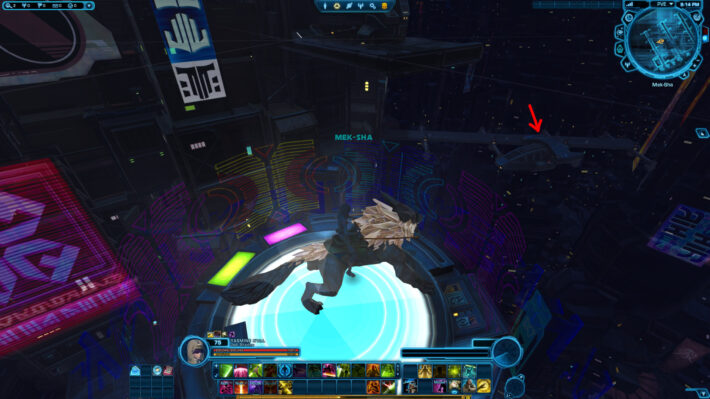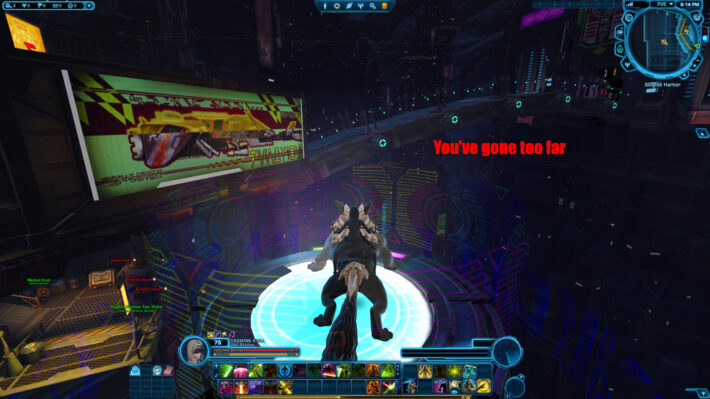 From the dark shuttle, you have to jump to the next shuttle on the left parked at the next walkway. This is a far jump, and I really recommend Speeder Piloting V here.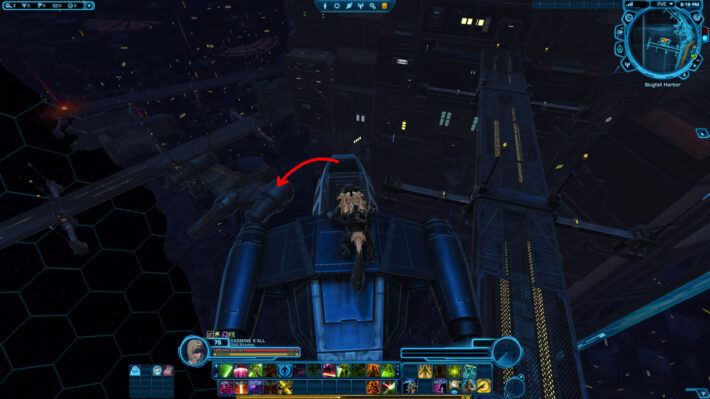 From the second shuttle, climb onto the second walkway and run towards the container structure.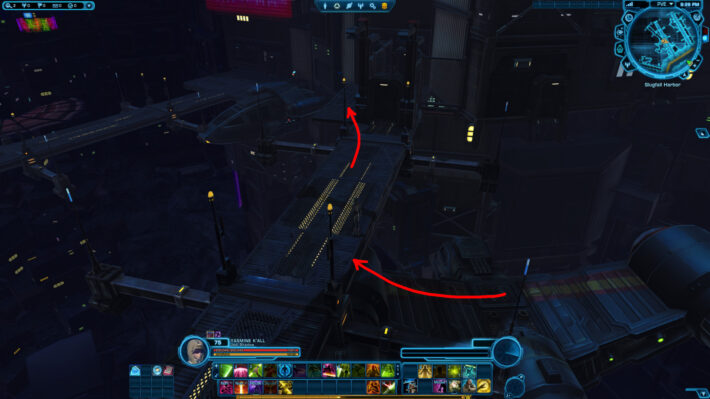 From the ledge, jump to the third shuttle and then onto the final walkway.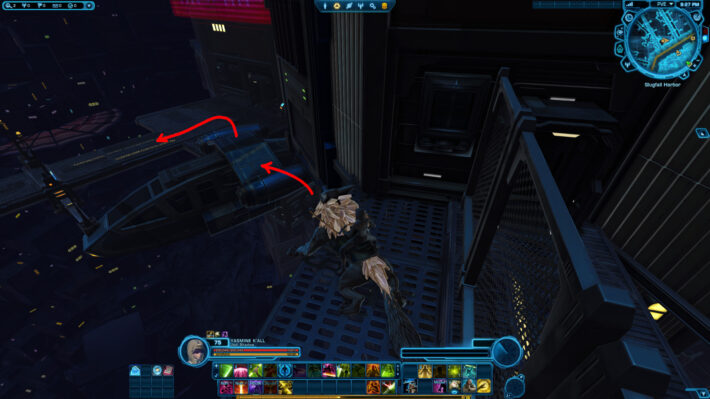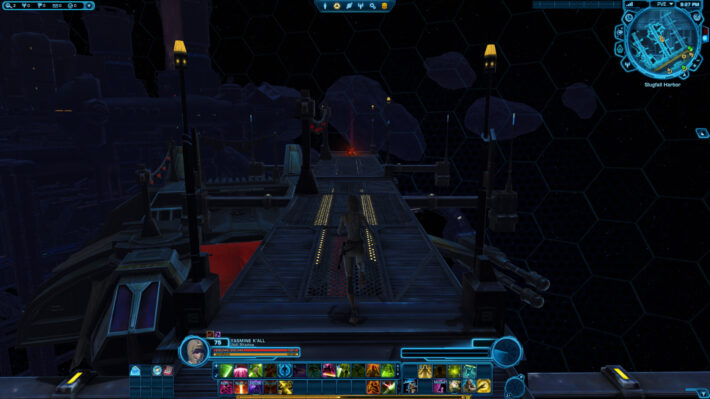 This will grant you Mastery +7 to your permanent stats along with the codex: The Huttbreaker's Rebellion.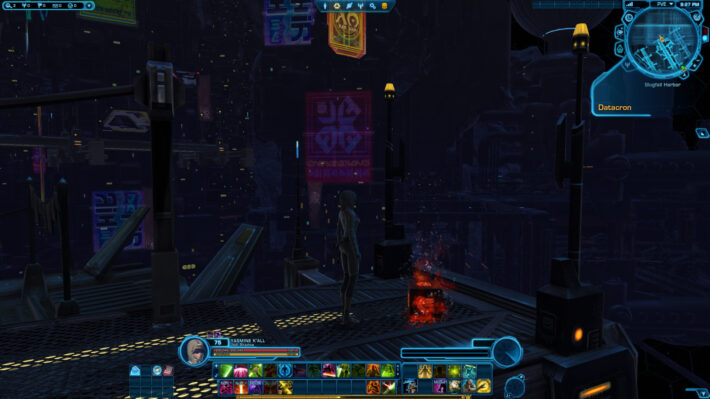 The Cheese path.
Jump over the edge over the walkway the Datacron is located on and as you fall, log off and log right back in. You will now be standing on the walkway you need to be on. This is not how it is intended, and it is subject to change in the future.