SWTOR Mek-Sha Endurance Datacron Location Guide
The Endurance Datacron increases the amount of damage you can suffer by increasing your max health. It will grant you Endurance +7 to your permanent stats along with codex: The Hutts Discover Mek-Sha. There are 2 Datacrons in total located on the planet / asteroid of Mek-Sha.
Datacrons are collectables scattered around the galaxy in Star Wars: The Old Republic. Each Datacron contributes towards your Legacy's passive stats permanently. Furthermore, they also provide interesting Lore and Codex Entries about the Old Republic era.
Starting coordinates: -155, 4169
This Datacron is located on top of a bunch of stacked containers in the Contested Gangland in Three Point. This includes some semi difficult jumping. Start by jumping to the area behind the fence from the railing on the bridge.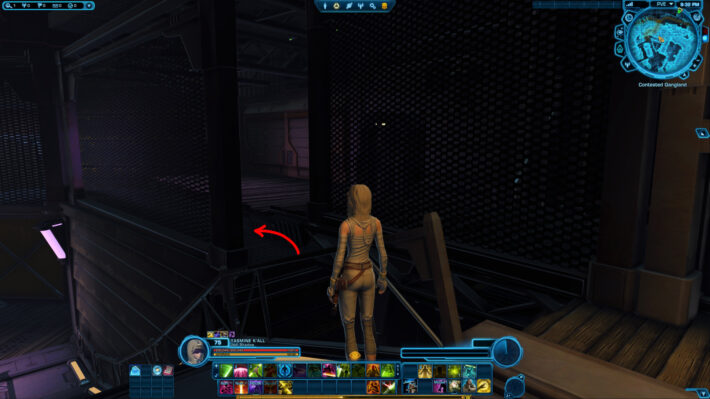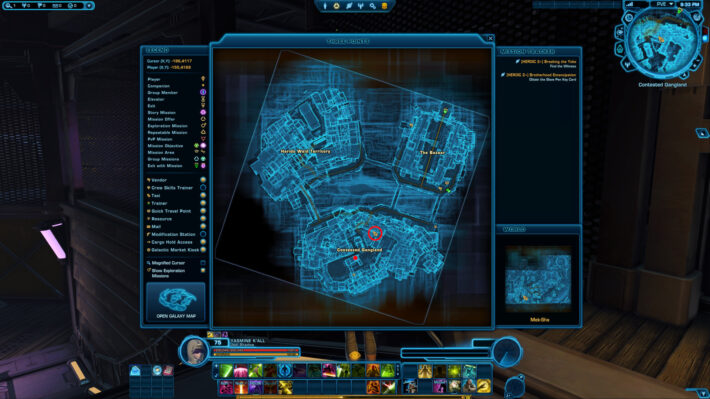 Follow the fenced path around to the left.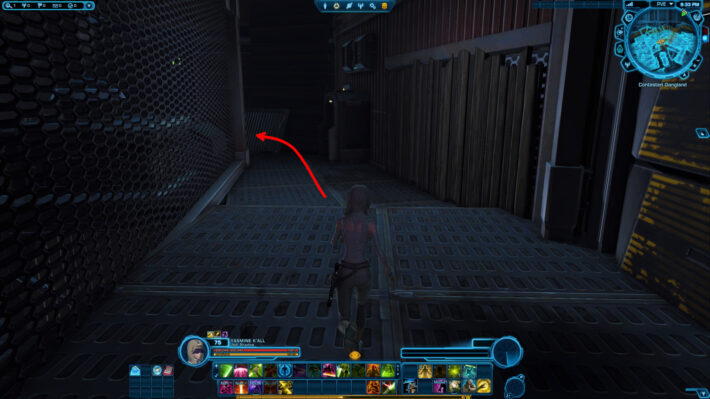 Keep going until you reach the up-going walkway above a small group of Exchange Affiliates. I recommend using either stealth or kill them before jumping onto the circular vent and then onto the walkway.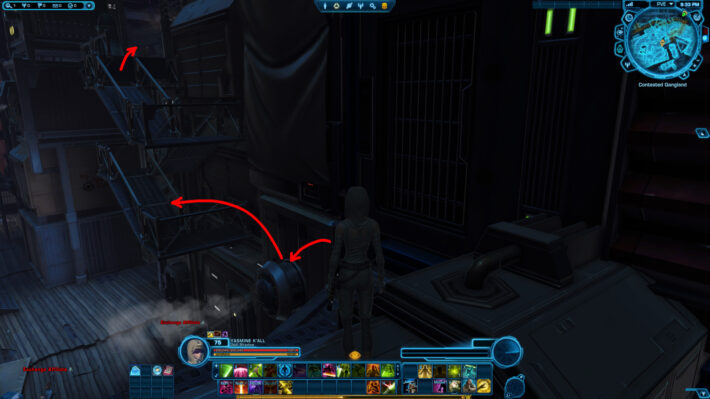 At the top, you will see the Datacron on the top of the stacked containers. If you are lucky there will be a slicing node at the railing to the left, which will help a lot with the jump to the corner on the opposite side.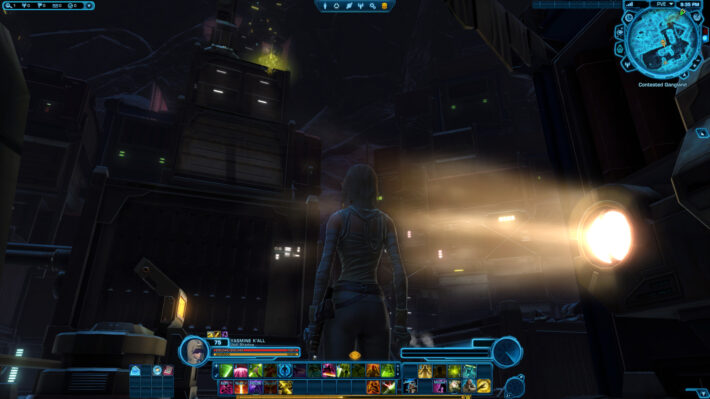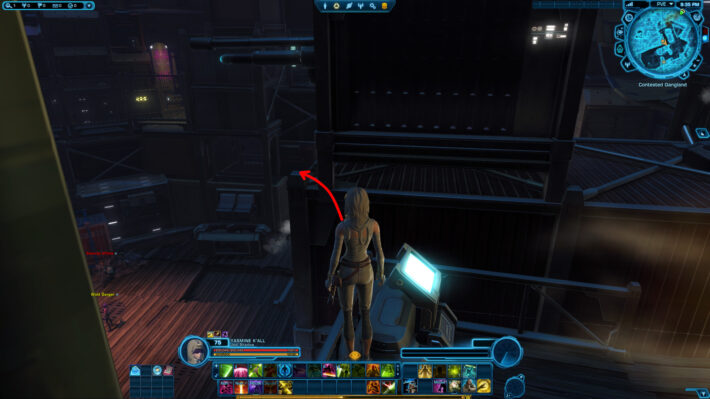 Shimmy on the narrow ledge to the left until you reach the lit lamp.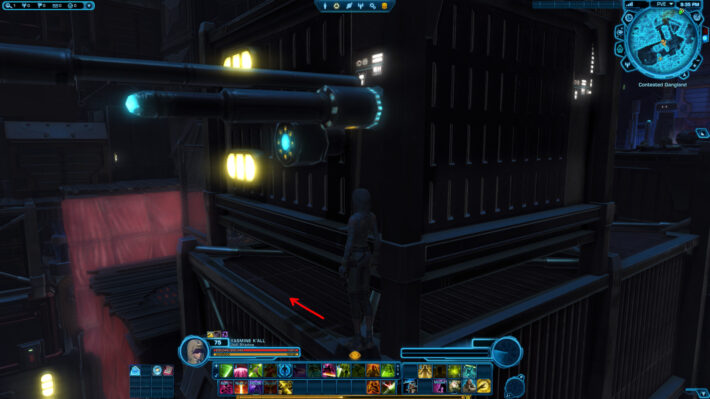 From below the lamp, jump and move just slightly forward until you stand on the invisible ledge underneath the lamp. From there, jump onto the rods on your right.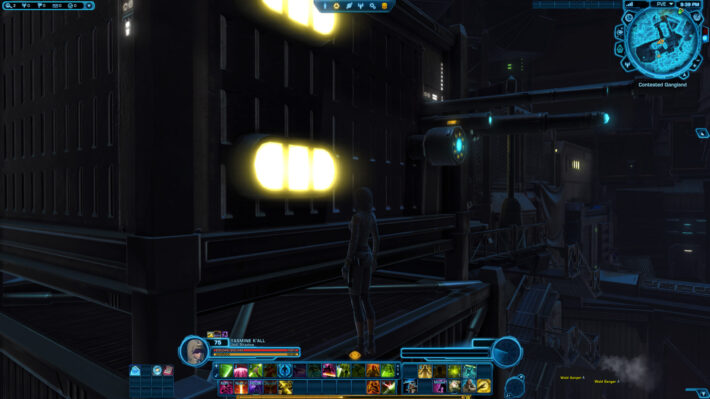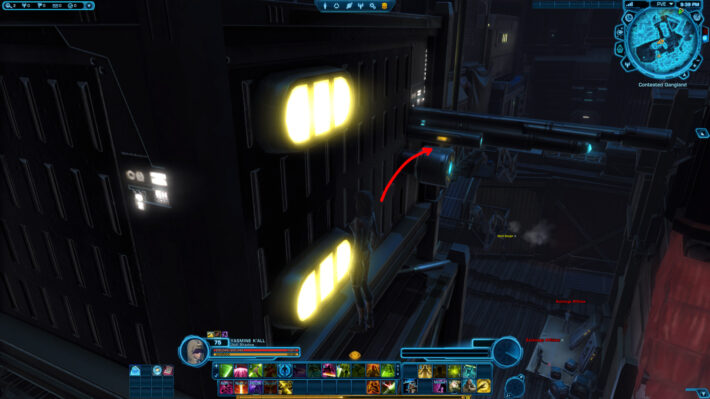 From the rods, jump onto the container and shimmy around the corner to the left.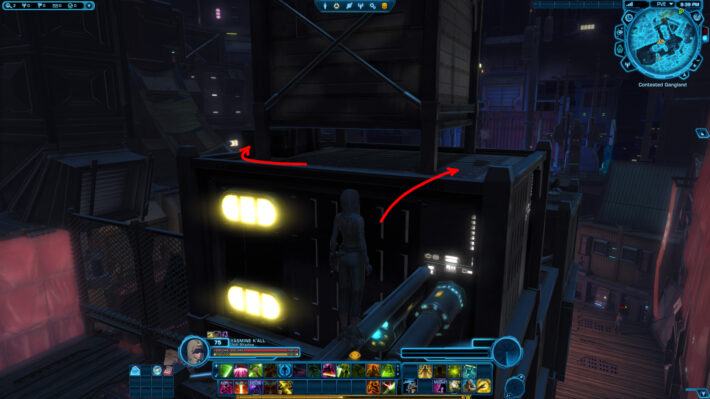 Use the small crate to get onto the lamp.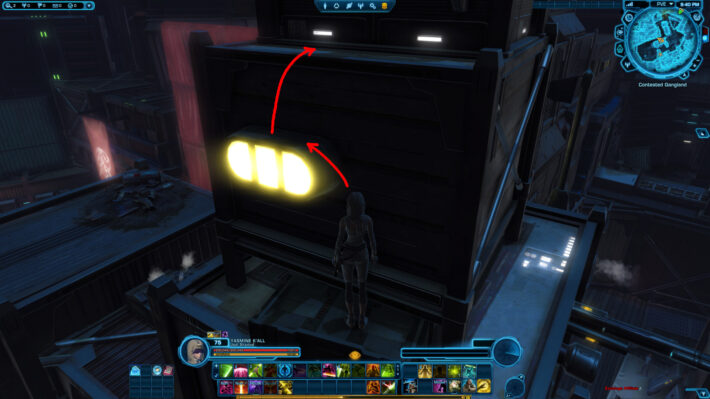 Now it's a simple matter to jump onto the next container until you reach the top.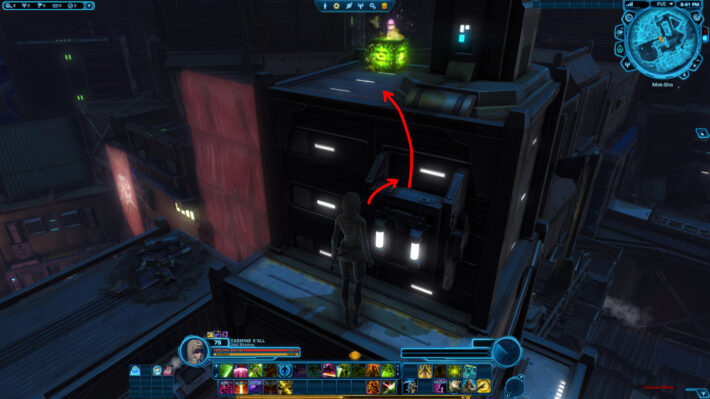 This will grant you Endurance +7 to your permanent stats along with the codex: The Hutts Discover Mek-Sha.