SWTOR Nightlife Event Guide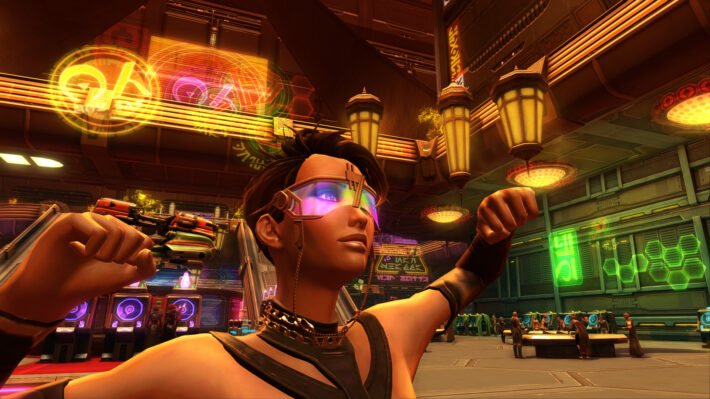 The Nar Shaddaa Nightlife Event is an annual time-limited event in Star Wars: The Old Republic taking inspiration from the high roller lifestyle of characters such as Lando Calrissian and now also Canto Bight introduced in Star Wars: The Last Jedi.
The Nightlife Event invites you to participate in the extravagant chase for Lady Luck by helping out the Casino personal and playing the slot machines to your heart's content.
You can participate already from level 10, starting on the Fleet, although the Event is centralised on Nar Shaddaa as well as on Mek-Sha for those who crave a change of scenery. New Daily Missions and rewards await all those flushed with credits.