SWTOR Life Day Event Guide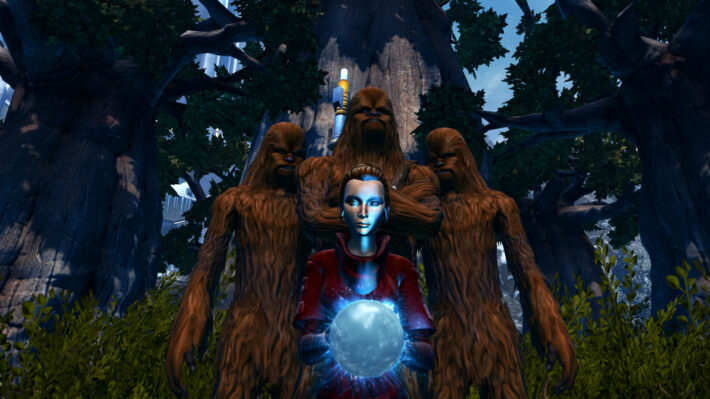 The Life Day Event is an annual time-limited event in Star Wars: The Old Republic taking inspiration from the Star Wars Holiday Special surrounding the Wookiee tradition of celebrating family, joy and harmony at the Tree of Life on Kashyyyk.
The Life Day Event invites you to participate in Snowball Fights, Hugging of Wookiees and earn festive rewards to help spread the joy even more.
You can participate already from level 10, starting on the Fleet, although the Event is centralised on Nar Shaddaa and Mek-Sha that has been sprinkled with Wookiee Revelers, Life Day Gift Droids and Life Day Holo-Trees. A Snowball Fight can be had anywhere though, even in PvP, Flashpoints and Operations.
The Life Day Event will occur 13th December 2022 to 10th January 2023.